Why Us ?
We are in the family business which is having the history of more than 50 years. Since the inception of the family business.
Seals
We provide wide range of seal kits consist of different seals used by OEMs in their machines, hydraulic cylinders, other applications and also customise as per the requirement of the customer.
Chain
Heavy Duty, Roller Chains, Silent, Short Pitch, etc of Japanese make, of Tsubaki Moto Chain Co., Japan, Pulton Chain Co. Japan, Enuma Chain Co., Japan (EK), and of Diamond Chain Co. U.S.A. and India and Rolon India.
Filter
Filters used in light, medium and heavy duty machines for Air, water seprator, hydraulic, lube oil, Fuel,Diesel, and more of Fleetguard USA, Baldwin USA, Luberfiner USA, Sakura make.
Hydraulic Cylinder
As a specialist in Cylinder Repair Seals Kit, we understand that different customers have different requirements for different type of seals. Thus, we various type size of the seals to tender the required quality and quantity of replacement seal repair kits for most manufacturers of cylinders, pumps and valves for brands like: Caterpillar, Komatsu, Terex, Hitachi, L & T, Samsung, P & H Shovel 1900AL, Hitachi, JCB, Poclain, RECP Drill, BEML, Demag, and various other branded machines i.e. Loader, Excavator, Dozer, and other machines .
Earthmoving Spares



At present we are scattering all type of Seals and Seal Kits for Earthmoving machineries. The Earth moving machine are of different type used for different application such us loading and unloading at dock yard, mining, leveling, road construction, dam, rock shifting, coal sifting and many more.



The different types of Earthmovers are rock breaker, drager, truck ranging from 1 ton to 1000 tonnes, driller, dozer, liner, excavator, backhoe, loader, motor grader, tripper, Shovel, Wheel loader and more.
The replacement earthmoving spare parts, industries spares are also available at our end.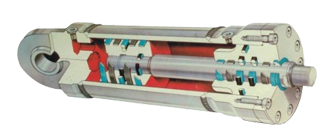 Copyright @ Express Trading Agencies